Are you willing to go the extra mile to make your UX shiny and joyful? Most of us web developers underestimate the importance of human-computer interaction.
Join this talk for developer-friendly UX patterns that you can start using in your everyday code.
In this talk, we will explore the best of both worlds: Nicole will talk about UX best practices to make your product much more powerful, and Jad will explain the technical perspective behind it by using the newest techniques of the modern web. We will cover topics like performance, mobile optimization, offline experiences & more.
Nicole Saidy
Nicole is a web designer specialized in UI & UX. She's currently a freelancer traveling around the world to share her knowledge and passion about web design by speaking at conferences & coaching at Le Wagon in Brussels, Amsterdam & Copenhagen.
Jad Joubran
Jad is a fullstack teacher and an active conference speaker.
He's on a mission to inspire developers around the world by coaching at Le Wagon coding bootcamp in Europe and regularly speaking at international conferences.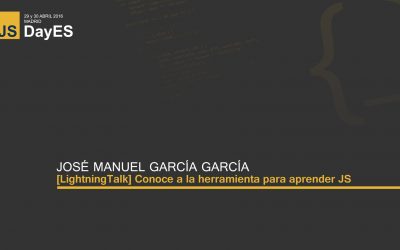 At Spotahome, we are splitting a big monolithic application into different bounded contexts applying hexagonal architecture and domain driven design principles, among others. In the architecture, we are as well splitting all the user interface from the back-end and we have created a Back-End for Front-End Integration Service that consumes API and serves the views to the end users, or exposes public API for third parties.