Nos convertiremos en expertos forenses para investigar el mayor crimen que se comete día a día en la web: la mala performance.
Echaremos polvo a todas las huellas dactilares que deja nuestro javascript en el navegador, interrogaremos a todos los posibles culpables, para terminar descubriendo al «asesino» de la buena performance.
¡Únete a nuestro escuadrón forense!
Eduardo Sada
Eduardo es Especialista Javascript en Kairós DS. Evangelista de Polymer, con más de 12 años de experiencia en desarrollo Front-end; hoy se dedica, según su madre, a «hacer caritas y botoncitos» de manera profesional. Suele dar charlas en eventos de programación para no pagar la entrada.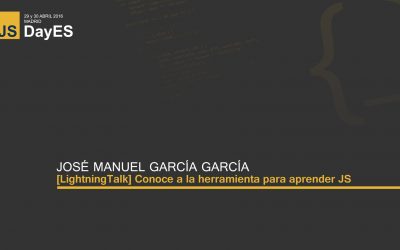 At Spotahome, we are splitting a big monolithic application into different bounded contexts applying hexagonal architecture and domain driven design principles, among others. In the architecture, we are as well splitting all the user interface from the back-end and we have created a Back-End for Front-End Integration Service that consumes API and serves the views to the end users, or exposes public API for third parties.