Node se ha colado en los corazones de muchos desarrolladores, y a nadie deja indiferente: levanta enormes pasiones o genera irreverentes oleadas de rant. Utilizando v8 como motor de ejecucion javascript, Node ha conseguido que cada vez mas empresas de primer orden lo utilicen en aplicaciones criticas: NASA, Wallmart, PayPal… la lista es interminable. v8 es sinonimo de rendimiento, pero… como se mapea node sobre v8 ? que codigo es sensible al rendimiento ? Como se conciben los conceptos de javascript en nativo ? Es node 100% asincrono ? …
Esta charla mostrara conceptos fundamentales de v8, como funciona node internamente, como podemos extenderlo con nuestros propios modulos y funciones…
Un complicado viaje de descubrimiento al centro de Node.
Ibon Tolosana
Ibon was CTO and co-founder at Ludei, as well as a failed entrepreneur at Novoplay, and CTO and the person behind the project juegon.com. He thinks the web will win over all other platforms and that's why he's devoted countless hours on HTML5, webgl, nodejs, native v8 and all web stuff. For the last two years, he's been a native ios/android hardcore developer, but just for a living. Father of two, doer, dreamer and a snob chocolate eater.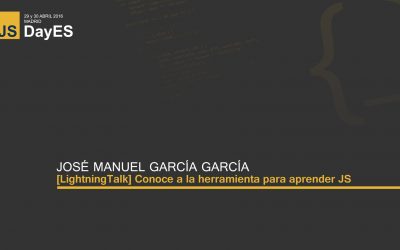 At Spotahome, we are splitting a big monolithic application into different bounded contexts applying hexagonal architecture and domain driven design principles, among others. In the architecture, we are as well splitting all the user interface from the back-end and we have created a Back-End for Front-End Integration Service that consumes API and serves the views to the end users, or exposes public API for third parties.