Una revisión en profundidad de las características del último estándar de nuestro lenguaje favorito ES2016 (ES7) y de las ya incluidas en ES2017 (ES8, que saldrá a finales de Abril), incluidas las Funciones Asíncronas (que nos permiten gestionar la asincronía con mayor elegancia), los Array Buffers Compartidos y el objeto Atomics (los bloques de bajo nivel sobre los que construir abstracciones de concurrencia) y algunas características menores como nuevas propiedades de los prototipos de Object y String.
Revisaremos cómo funciona el Comité T39, cómo genera las releases anuales de la especificación ECMA-262 y cómo éstas se integran en el motor de alto rendimiento de V8.
Un viaje a las entrañas del presente y el futuro de JavaScript.
Rafael Casuso Romate
CTO en Stay y CEO de SnowStorm con más de 10 años de experiencia desarrollando tanto Frontend como Backend, especializado en tecnologías como BackboneJS, ReactJS, VueJS y Arquitectura NodeJS aplicada a Inteligencias Conversacionales y Aplicaciones de Comunicación en Tiempo Real.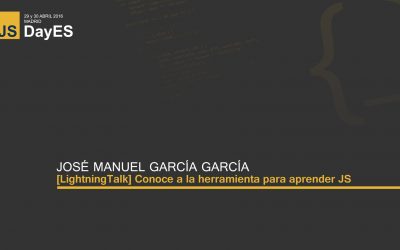 At Spotahome, we are splitting a big monolithic application into different bounded contexts applying hexagonal architecture and domain driven design principles, among others. In the architecture, we are as well splitting all the user interface from the back-end and we have created a Back-End for Front-End Integration Service that consumes API and serves the views to the end users, or exposes public API for third parties.