As a guitar player, I usually use some effect-pedals to change the sound of my guitar. I started wondering: "What if, it would be possible to recreate these pedals using the web-audio-api?". Well, it turns out, it is entirely possible to do so. This talk takes you through the basics of the web-audio-api and explains some of the audio-nodes I've used to change the live sound of my guitar. By the end of the talk, I hope the audience has some basic idea of how the web-audio-api works, and how to create some of the patterns usually found in guitar/audio effects.
Sam Bellen
I'm Sam Bellen and I'm a front-end software engineer at madewithlove. I love to play with the web-audio-api and other lesser known browser api's. You can find me on twitter as @sambego.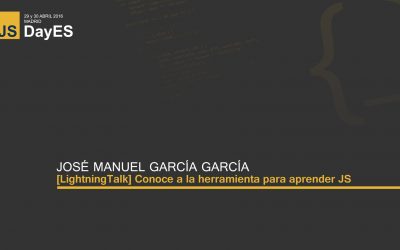 At Spotahome, we are splitting a big monolithic application into different bounded contexts applying hexagonal architecture and domain driven design principles, among others. In the architecture, we are as well splitting all the user interface from the back-end and we have created a Back-End for Front-End Integration Service that consumes API and serves the views to the end users, or exposes public API for third parties.